Chrysal Liquid Flower Food - 250ml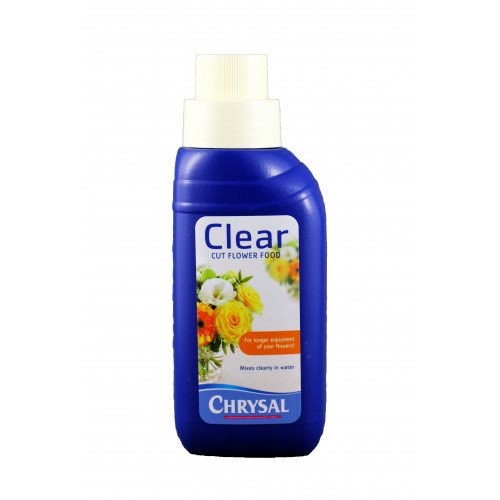 Chrysal Clear consumer bottle ensures you can enjoy your flowers even longer.
It is especially developed to top up the vase solution so you do not have to change the water everytime. 
Chrysal Clear provides all the necessary ingredients for full development of buds and blooms.  
Mixes easily and clearly in water.
Can extend vase life by more than 60%.
Odorless
Accurate dosing is essential for maximum satisfaction.