Eco Fungicide - Ready To Use Spray 750ml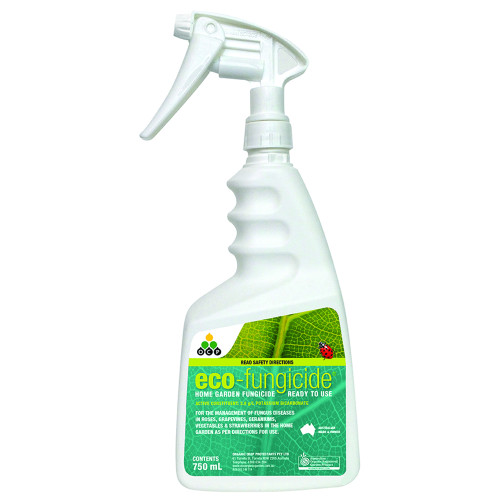 Ready To Use ECO-fungicide spray is a registered organic fungicide for the control of powdery mildew, black spot and rust.
Made from food grade potassium bicarbonate it changes the pH of the leaf preventing new infestation while also attacking the cell walls of the fungus on the existing infection.
Can be used on all ornamental or edible plants - no withholding period.
Fast acting
Safe for beneficial insects and soil organisms
Australian owned & made

Ensure to spray top and underside of leaves. eco-fungicide is a contact spray so good coverage is essential to obtain the best results.
Product Code:

PECOFUNGRTU

Availability:

In Stock