Felco Pruning Saw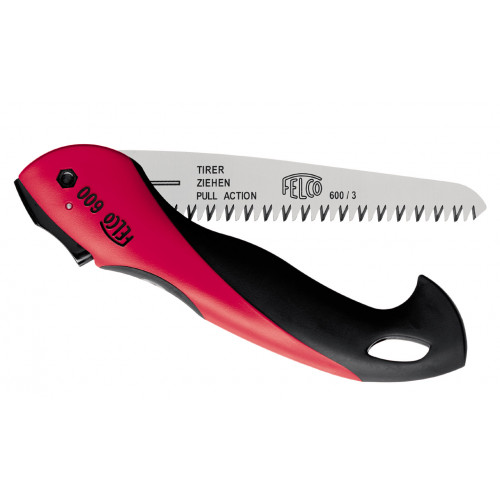 Need help getting through those thick rose stems? This pruning saw by Felco allows you to saw through thick stems effortlessly.

Pruning pull-saw with 16cm blade and automatic locking device. Soft, ergonomic grip.

Rust resistant chromed blades made of steel with impulse heat treatment of the teeth. Conical blade shape that cuts without clogging. The set and shape of the teeth prevents sap build-up.

Blades and parts replaceable.