Jane McGrath - 90cm Standard

Floribunda Rose
(Rockliz) - This attractive, quartered Old English style floribunda is Australian bred for Australian conditions by breeders Ron & Barbara Inverarity. The lightly scented small blooms are produced in clusters on slightly arching canes and last well in the vase. Trials have proven its hardiness in drought conditions, along with a good resistance to black spot. 

Please note this plant can sometimes have a more spreading habit in the hotter states.  

A donation of $1.00 is made to the McGrath Foundation from the sale of each plant. This money raised goes towards helping the Foundation's important work which includes placing breast care nurses in rural and regional Australia. Jane had seen this rose and was looking forward to it being released in her name before she passed away in June 2008.

The support of a McGrath Breast Care Nurse is available right across Australia - for free. No matter whether you're in the private or public health system, it's as simple as checking their website and finding the nurse nearest to you. For further information visit McGrath Foundation.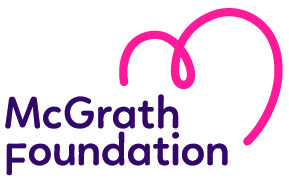 Plant Information
Category
90cm Standard Rose
Breeder
Inverarity
Affiliated Charity
McGrath Foundation
Features & Growth Habit
Treloar's Health Rating
3 Star Health Rating
Flower Colour
Pink
Flower Size
Small
Rose Type
Floribunda Rose
Ideal For
Tropical Climates
Yes
Other
Disclaimer
Every care is taken to provide accurate descriptions and information on each variety. Please note that characteristics will vary depending on the growing conditions. The information provided below may not be completely accurate for your climate or growing conditions.
Plant Breeders' Rights (PBR)
Protected Variety
The stem height of standard and weeping roses is measured from ground level to the graft. The height indicated on our standard and weeping roses is an appoximate only. The exact height of the stem may vary.
The colour images and descriptions are to be used as a guide only. Every care is taken to accurately describe growth habits and reproduce the correct colour in images. However, other factors such as Australia's varied climatic conditions, seasons and soil type can affect blooming and rose growth.