Nameplate With Stake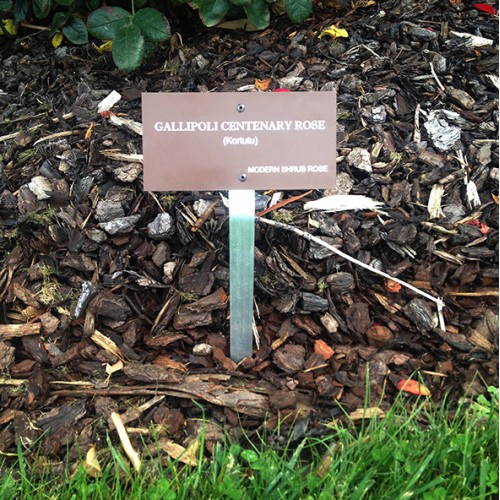 Made To Order Name Plates For Your Roses (and the Rest of Your Garden). 

150mm x 75mm durable Brown acrylic engraved with 3 lines of White text, mounted on a weatherproof Aluminium stake angled for ease of viewing. The Basic Plate has the Rose's name in bold text, the breeders code in parentheses underneath, and the rose class at the lower right.

How To Order? Enter the total quantity required, checkout, and Email us with the details you want on each plate. The Made To Order process takes 4-6 weeks from ordering. The plates can be sent with your rose order or separately for a modest additional charge.
Features & Growth Habit
Flower Colour
brown
Other
Colour Description
White Text on Brown Background