Gallipoli Centenary Rose Memorial Plaque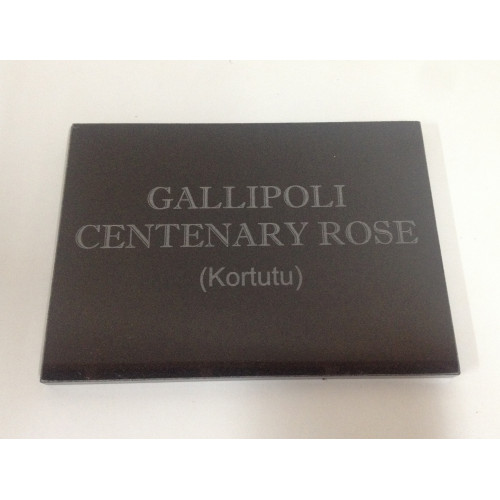 A beautiful solid granite plaque to go with your Gallipoli Centenary Rose.
17.5cm x 12.5cm x 7mm thick
Stunning solid granite with gloss finish
 Extra text can be added on request, however this process can take up to 6-8 weeks from the date of order. Please email us to enquire. The plaques can be sent with your rose order or separately for a an additional charge of $12.00. Other sizes & materials are available on request.
(Minimum $50 setup surcharge regardless of quantity)