Spring is one of the most exciting seasons for rose gardeners! Our roses burst to life with beautiful, clean, fresh growth and the first flush of flowers develop.
Spring is a relatively easy season in terms of caring for our rose plants. Mostly we concentrate on preventing issues that tend to occur in summer and autumn, so that our plants continue to perform throughout the growing season. Preventing issues in our rose gardens by taking some very easy and simple steps now, will save you plenty of time and effort later in the growing season.
In the newsletter below, we cover some simple steps you can take now to improve your garden later.
In this newsletter...
-
Our Best Selling Roses for 2018
- Spring Rose Care
- Visit Our Display Garden
- Picking And Caring For Cut Flowers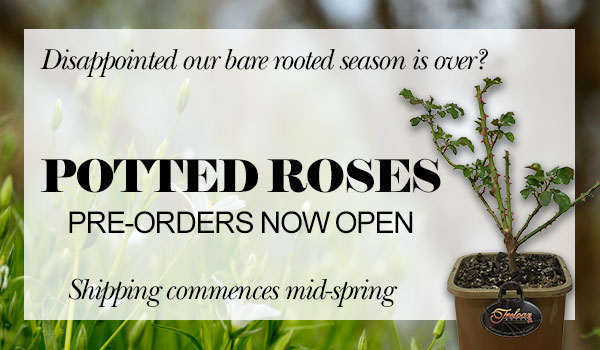 If you are disappointed our bare rooted season is over, don't worry, we have a large range of potted roses ready to ship from mid-spring on wards.
Our range of potted roses are now online and available for pre-ordering.
OUR BEST SELLING ROSES FOR 2018:
GROWING ROSES
Your rose growing guide for all climates.

This book is an easy to read guide to growing roses for everyday gardeners and experts alike and covers temperate, cold, subtropical and tropical climates.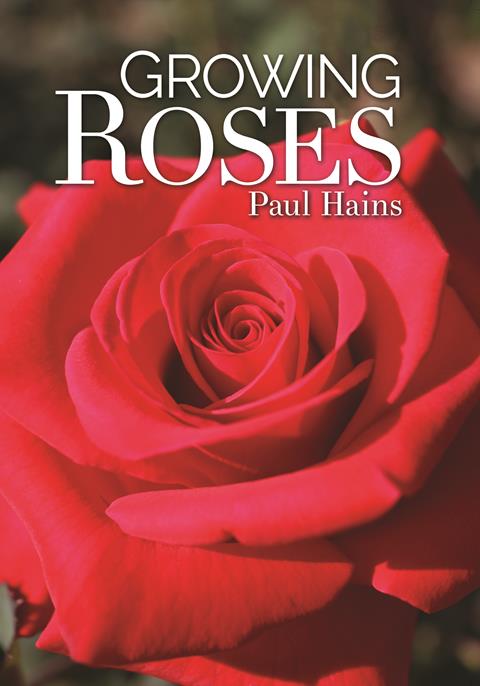 SPRING ROSE CARE
During spring, we aim to take a few easy steps that will help prevent issues later in the growing season. In this email, we have provided these in more detail but the tasks themselves are very easy once you understand the basic theory behind it.
WATERING
Watering your roses correctly is so important and really very easy. If you were to do nothing else to care for your roses, this is it! There are many misconceptions with watering roses. Incorrect watering is the most common cause of rose issues that we are presented with.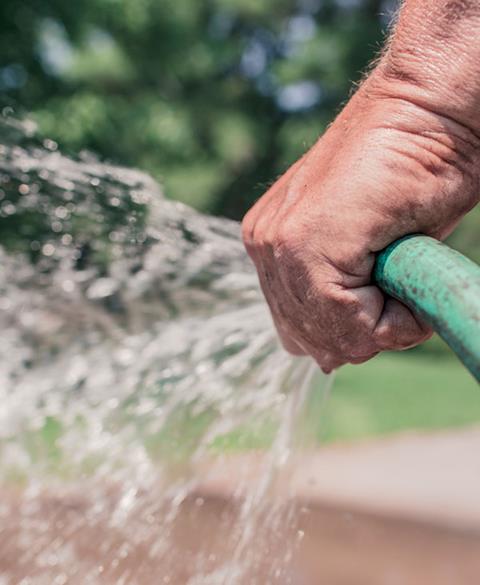 WHY IT IS IMPORTANT:
Getting your watering practices correct now will save you time, energy and water once the roses become established, and decrease your issues and losses during summer.
The aim when watering roses planted in the ground is to encourage the roots to grow deep into the soil. Roses are naturally deep rooted plants and this gives them the ability to live up to their reputation of being drought resistant. By growing deeper in the soil, they become well insulated and protected from the heat while having access to the moisture further down. This also makes them more pest and disease tolerant giving you healthier and happier plants.
With many regions of Australia suffering with drought conditions and extreme temperatures, having the roots grow deep into the soil means they will suffer less and will require less watering over time.
WHAT NOT TO DO AND WHY:
Watering daily, too frequently or with too little water does not encourage the roots to grow deep into the soil but rather stay at the top layer. Here they are not insulated from the heat where they can dry out and become easily burnt. Burnt roots lead to die back, wilting leaves, stunted growth, little to no flower production, diseases, pests and death.
WHAT TO DO:
Below is the recommendations for newly planted, immature or struggling roses planted in the ground.
- Water 2 – 3 times a week. The frequency will depend on your climatic conditions and soil composition.
o If it is dry, hot and/or your soil is sandy, water 3 times a week.
o If it is cool and wet, twice a week is sufficient.
- Deep soaking is the key! The recommendation is 10L of water for each plant, each watering.
AN EASY METHOD TO ENSURE YOUR ROSES ARE RECEIVING ENOUGH WATER:
1. Get a bucket that holds approximately 10L of water and puncture 3 or 4 small holes in the base.
2. Fill the bucket with plain water and place directly next to the plant, move aside any mulch before placing down the bucket.
3. Allow the water to completely drain from the bucket. This gives the plant a good deep soaking.
4. Do this twice to three times a week. (increase to three as the weather gets hotter)
POTTED ROSES:
Pots provide the roots with very little insulation from external temperatures leaving the potting mix susceptible to drying out which will burn the roots. If potting mix dries it becomes hydrophobic and is very difficult to re-hydrate. If your potting mix does dry out, soak the pot in water for a couple of hours to re-hydrate.
Roses in pots require watering more frequently than roses planted in the ground, every day or second day depending on the climatic conditions. The aim is to not allow the potting mix to dry out, it should be moist, but not soaking wet at all times.
MULCHING
Adding a layer of mulch is very easy and highly beneficial. Mulch adds an additional layer of insulation to the soil, helping it to remain cool and damp. This is especially important for roses during the warmer summer months as it will decrease burning, flower deformation and stunted growth.
Applying mulch is best done in winter or early spring before the soil temperature rises and dries.
PREVENTATIVE SPRAYING
Prevention is better than a cure!
Regular spraying before any signs of disease or pests occur will decrease the chance of these becoming present on your plants. It is much easier trying to prevent the onset of diseases or pests rather than trying to remove the issue from your roses.
As always, we recommend using eco-friendly or organic products. There are some fantastic organic products on the market these days and many effective home remedies. By keeping to the eco-friendly spray options, we avoid damaging the natural ecosystem in our garden which will prevent further issues in the future.
Remember, when spraying cover the underside of the leaves as well. Trying spraying at least every two weeks for best results – every week for eco-friendly products. Start spraying once your roses begin producing new leaves in spring.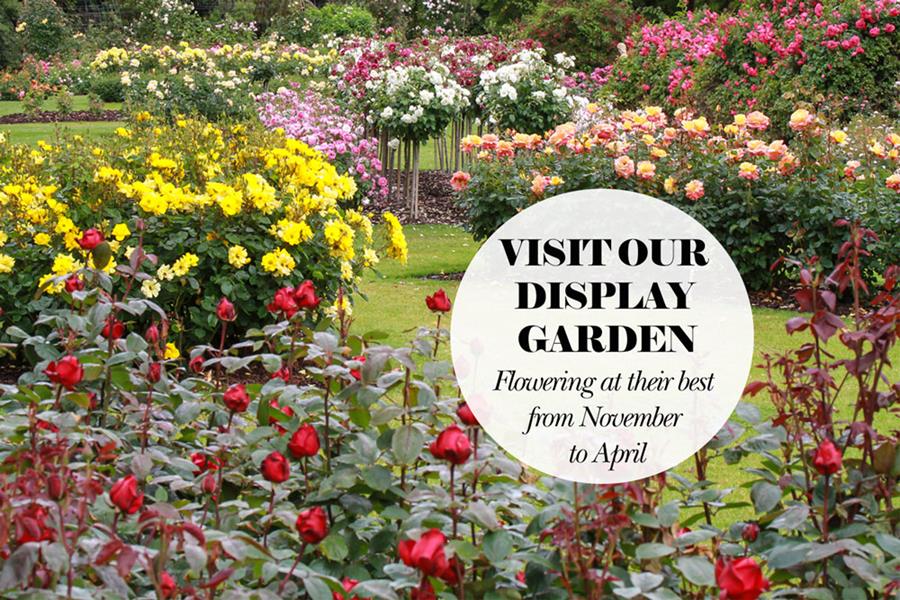 A ROSE LOVERS DREAM
Come visit our display garden which is spread across 2 acres, showcasing over 200 varieties. Flowering at their best from November through to April, it is the perfect place for a relaxing stroll or picnic lunch, soaking in inspiration for your next rose bed.
Group visits and guided tours are welcome by arrangement.
Our display garden is located on our farm in Portland, Victoria.
Remember, Spring to Autumn is also a great time of year to visit your State and Botanical Rose Gardens.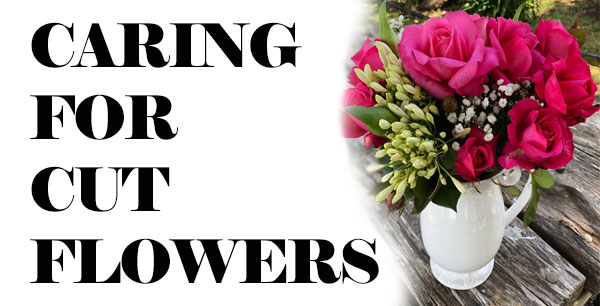 PICKING AND CARING FOR CUT FLOWERS
Roses can be enjoyed in many ways, one of the most popular being to cut the blooms from the bush and enjoy them inside. Although some varieties naturally tend to have a longer vase life then others, there are ways that you can care for your cut flowers to extend their life inside your home. View our information on picking and caring for cut flowers to find out more.
Remember, we are here to help! If you ever have any questions about your roses, please contact our friendly staff for assistance.
Happy Gardening,
Ellie Matuschka