2020 Spring Newsletter
It is finally spring! The bare root season is over, and we now get to enjoy the best season in the rose garden calendar.
Thank you to all our wonderful customers for your support this year. It has been our busiest season ever and we are thrilled to see so many gardeners out enjoying their roses while in lock down.
In this newsletter we have some very exciting updates and announcements, plus your spring rose care.
IN THIS NEWSLETTER:
● Rose Rewards Points - NEW
● Potted roses - Now Available
● Spring Rose Care

INTRODUCING - ROSE REWARDS POINTS
We are very excited to announce that you can now earn reward points when purchasing roses with us online.
Once you have points you can receive discounted roses on your next purchase. ⁠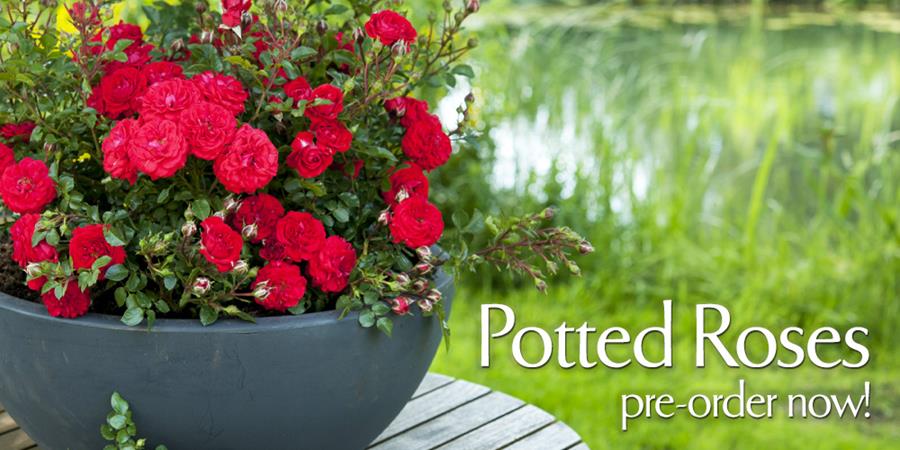 POTTED ROSES
Orders are now open for our 2020 potted roses. We have a large range of potted bush roses available for delivery from November. Check our website for full list and more information.
( Please note: Unfortunately we can not ship Potted Roses to W.A., TAS. or N.T. )
BARE ROOT ROSES
Pre-orders for the 2021 bare root roses are now open. If you missed out on what you were looking for this year, be sure to get your order in nice and early. Remember to order through our website so that you earn your reward points.
Spring is an exciting time in the rose garden. Our roses burst to life after winter and we get to enjoy the beautiful new growth and stunning flowers. It is even more exciting if you are watching your newly planted roses take off for the first time.
Below is the rose care we suggest for this spring to ensure your roses get the best start for the growing season.
Watering Roses
Watering correctly is the most important factor in growing healthy roses!
ROSES IN THE GROUND:
By establishing a good watering routine now, your roses will produce much stronger growth and will be able to withstand the harsh summer conditions far better.
Watering deeply is the key! We want to encourage the roots to grow deep into the ground where they will be well insulated. By watering deeply, the roots will follow the water as it descends into the ground.
To encourage the roots to grow deep into the ground:
● In the first year after planting, apply 10 litres of water, two to three times a week.
● Once your rose plants are established, they will only require one deep soak per week in the cooler months. Increase this to twice per week during warmer months or in warm / hot climates.
POTTED ROSES:
Potted roses require watering daily as they heat up and dry out quicker than in ground. Water is only given until it starts to run out the bottom of the pot.
Please view our watering guide for more detailed information on watering roses.
Applying Fertiliser
Spring is a great time to do your first application of fertilizer after winter.
For newly planted roses, wait until they have produced their first flush of flowers prior to applying fertiliser.
We recommend Sudden Impact by Neutrog which comes in both pelletised or liquid form.
View our website for more information on fertilising.
SUDDEN IMPACT - FERTILSIER
A highly recommended rose food that is ideal for all flowering plants - not just your roses!
Sudden Impact for Roses is used here on our farm, on the 16,000 roses at the Flemington Racecourse Rose Gardens

and much more...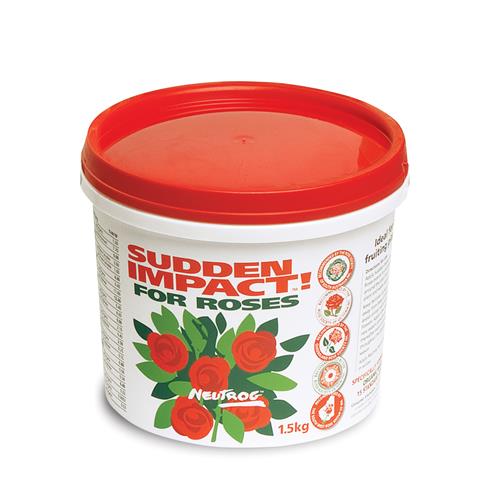 Mulching Roses
Mulch is important tool in water retention and helping to regulate soil temperature. Keep the mulch to a maximum of 5 cm deep or the mulch material will absorb the water before it reaches the soil. Whoflungdung by Neutrog is our recommended mulch for roses.
Spraying Roses
Spring is a prevalent time for pests like aphids, spider mites, thrip and fungal diseases such as black spot and mildew.
Prevention is better than a cure! Start a regular spraying routine before you notice diseases or pests on your roses.
We recommend a three-ingredient combo of eco oil or eco neem, eco fungicide and Charlie Carp. These three mixed together will protect against pests, fungal diseases and give your roses an extra boost with a foliar feed. Mix the three together and spray on your roses.
When using an organic spray such as above, we advise spraying every week for best results. If you are using the chemical sprays then use every second week.
Tip: spray both sides of the foliage and the stems. Do Not spray during the midday heat.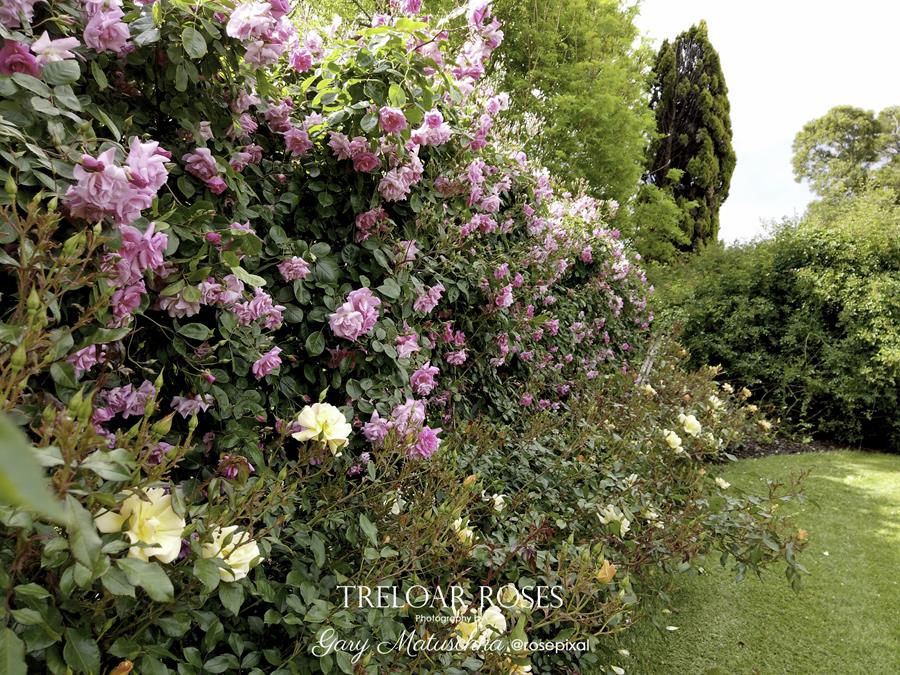 And finally, don't forget to enjoy the beautiful spring growth and flowers!
We are available year round to answer your rose questions and assist with your rose issues. Contact our friendly staff by phone or email to chat with us.
Happy Gardening, Ellie Matuschka