A warm Spring this year made for an incredible flower display and an excellent start to growing season.
Following the joy of the Spring flush, it can be a struggle to continue the display of blooms as we battle the results of heat and humidity. The ongoing performance and bloom quality of the rose will significantly depend on the care it is receiving.
We are here to help. Our Summer rose care information below aims to give you useful information to get the most from your roses this season.
In this newsletter...
- Award winners from the National Rose Trial Gardens of Australia
- Summer Rose Care
- Heat damage in roses
- Two spotted mites
- Unusual blooms
- New products
- Summer on our farm

Bordeaux, our gorgeous new release has recently been awarded GOLD MEDAL and BEST FLORIBUNDA OF TRIAL at the 2017 National Rose Trial Garden awards held in October.
We were elated to receive a total of six awards from seven varieties entered: a Gold Medal, two Silver Medals, two Bronze Medals, plus the Best Floribunda trophy.
All varieties entered by us were bred by Kordes Roses, this clearly demonstrates the health and disease tolerance of their latest creations.
Announcing our released 2017 award winners! Two varieties are not currently released, you will have to stay tuned for the announcement of these.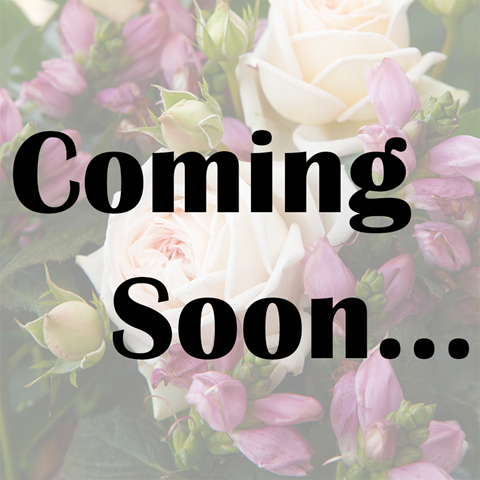 2018 NEW RELEASES
We are very excited to reveal our 2018 new releases! The announcement will be in January. Keep an eye on our website and social media pages.
As always, we have some stunning roses we know you will LOVE!
GIFT IDEAS
We have a large range of books and garden products that make great gifts for all garden lovers.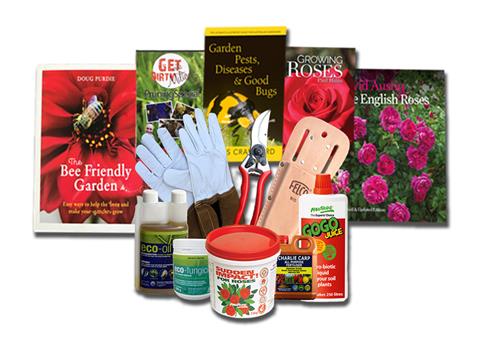 ROSE CARE FOR SUMMER
After the spring flushes, the ongoing performance and bloom quality of the rose will significantly depend on the care it is receiving. Battling the heat and humidity during Summer can be a struggle, but we are here to help! Check our information below for some helpful tips to get the most from your roses this season.
WATERING
Watering is always one of the most important tasks in our rose care year round! However, come Summer as the weather heats up this becomes even more important.
Providing roses with a good deep soaking twice to three times a week is far better then watering everyday. The deep soaking encourages the roots to grow deep into the soil where they can be well insulated from the heat, while also providing them access to the moisture further down.
Correct watering promotes strong growth and better quality blooms as it encourages a strong sap flow.
It is important to remember to avoid overhead watering where possible. Moisture residue left on petals and foliage can cause burning and encourage fungal diseases. If you cannot, then try to avoid overhead watering during the heat of the day.
DEAD HEADING
Dead heading is the process of removing spent flowers. Old flowers left on the bush will begin to turn into hips and seeds, taking up most of the plants energy. The removal of spent flowers encourages more growth on the plant and therefore more blooms, maximising flower production.
This is an ongoing process during Summer, the more often this is done the better. Ideally once or twice a week to encourage continuous blooming.
When removing aged, spent blooms, long stems can be cut down about half way, however with short stems you do not want to cut below two or three leaf sets.
SPRAYING
Preventative spraying is the best protection. That is, spraying before the issue occurs. In warm, dry climates pests such as aphids, thrip and mites are of biggest concern. The more humid regions also need to watch for fungal diseases at this time of the year.
As always, we recommend eco friendly (organic) sprays as they do not harm the 'good bugs' in our garden. Some of these beneficial insects, such as certain ladybird beetles, can eat thousands of aphids a day - they literally do the work for us! If we remove or kill these good insects we can be making matters worse for ourselves in the long run.
Companion planting and housing predatory insects in your garden can have outstanding results in reducing pests and diseases on roses.
FERTILISING
The arrival of the New Year is a great reminder to apply your next dosage of fertiliser.
A rose with enough access to nutrients will be more resilient to diseases and pests. Feeding will also encourage your plant to produce quality, vigorous, healthy growth with plenty of beautiful blooms to enjoy.
Be careful, you can overfeed your roses. This will generally produce plenty of vigorous, healthy growth with minimal flowers.
NEW PRODUCT!!
ECO-NEEM
Controls chewing and sucking pests in the home and garden.
An organic insecticide made from the extract of the neem tree seed. The ingredients are the most effective natural insecticides commercially available.
This fantastic product works by suppressing the appetite of any insect that bites the sprayed foliage or growth, resulting in starvation and growth cycle distortion.
This is only effective in killing the harmful insects and is safe for all beneficial insects like bees and ladybeetles as there is no secondary poisoning.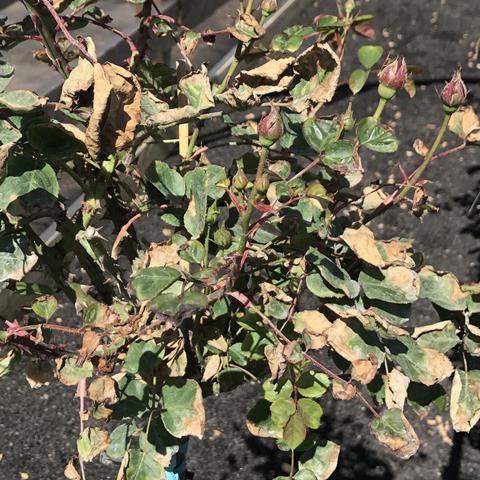 DO YOUR ROSES LOOK LIKE THIS?
If so, you may not be watering your roses enough.
The roses pictured show heat damage from a combination of heat and dehydration. The lack of water provided to the roots during the warm weather has limited the amount of water received by the foliage. With less water going into the leaves they have gradually dried out, turning brown from the tip. In severe cases they dry up completely and drop off.
It is not a disease and can be fixed by increasing the amount of water.
Dropping limbs and yellowing foliage are other signs that your rose needs more water.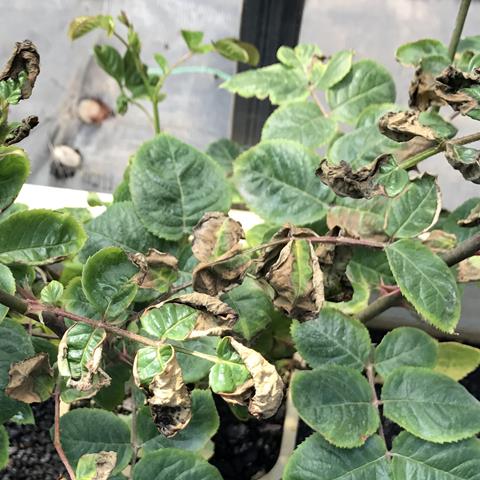 The recommendation is 10L per rose, twice to three times a week.
For potted roses water daily.
To prepare for a hot day, water your roses the night before or first thing in the morning.
For potted roses, place a tray under the pot to catch excess water which will help keep the potting mix moist during the heat.
Where possible, position roses where they will receive as little radiated heat from brick or tin walls and concrete floors.
Please view our watering guide for more information.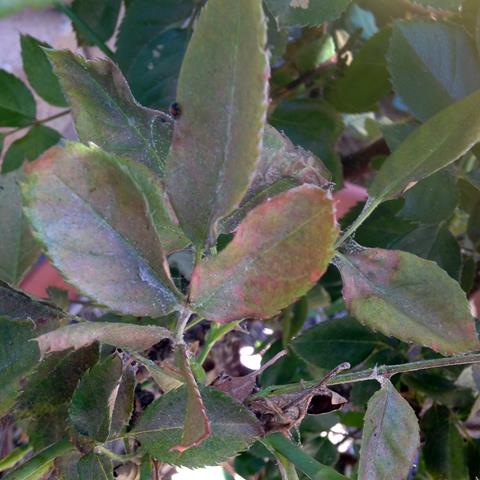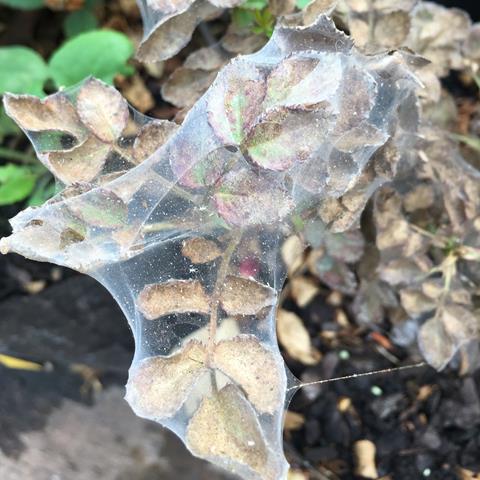 TWO SPOTTED MITES
These tiny pests arrive as the dry, hot weather of Summer approaches. They are a serious sap sucking spider mite which can cause devastation to your roses if left untreated.
Two spotted mites are very hard to see with the naked eye, so watch for symptoms on your rose plants for the first indication they have arrived.
The first signs will be the bronze like discolouration to the foliage and the appearance of webbing.
Close inspection using a magnifine glass on the undersides will show a messy, dirty look.
HAVE YOU EXPERIENCED UNUSUAL COLOURED BLOOMS THIS SPRING?
This year we have had many inquiries from worried gardeners regarding the variations in their rose blooms. Most of this has been caused by the unusual weather this Spring.
If you experience this in your rose garden, don't worry, your rose will produce normal blooms again once the weather settles.
The colour intensity, shape, size and fragrance of a rose bloom is largely dependent on the plants environment. This includes factors such as the temperature, sun intensity, hours of sunlight, soil moisture, soil conditions, etc.
As an example of sunlight affecting rose blooms, we performed a test on a potted rose.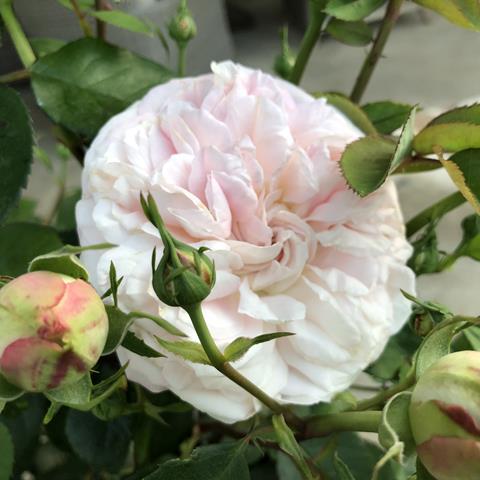 Rose bloom produced in the shade.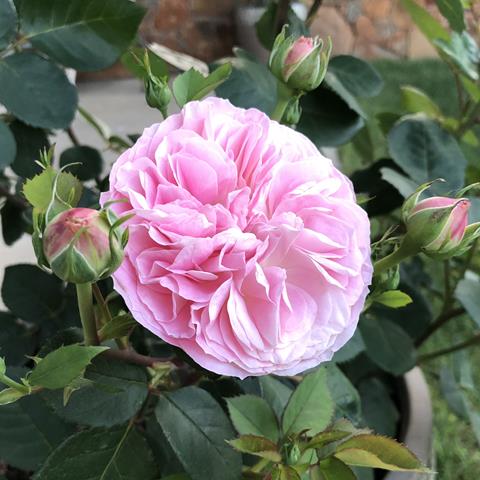 The same plant producing a rose bloom while receiving at least 6hrs of sunlight a day.
First, we placed a potted rose in almost complete shade. The resulting flower was very pale, almost white (see picture).
After this we moved the rose into a position where it received at least 6hrs of sunlight a day. You can see in the second image how with the extra sunlight the bloom has a stronger colour.
This result will vary depending on the variety of rose. Some get more intense colouring with less sunlight and temperature, like Mother's Love. Whereas roses like Remember Me will burn into the richer colours with more sunlight. This affect is very natural for roses and add to the delight of gardening.
Please note: Roses that do not get the 6 hours of direct sunlight will have stunted growth and will not flower as freely.
NEW BOOK!!
GROWING ROSES - by Paul Hains
Your rose growing guide for all climates.
This fantastic book is an easy to read guide to growing roses for everyday gardeners and experts alike and covers temperate, cold, subtropical and tropical climates. It encapsulates the knowledge of rose society members worldwide to provide sound advice for home gardeners.
SUMMER ON THE ROSE FARM
Summer is a beautiful time on our rose farm, our roses are in full bloom, we are busy propagating new plants for Australian gardens and our potted roses are being packed and despatched.
FIELDS OF COLOUR
Literally! Our crops are in full bloom at the moment displaying a stunning show of colour.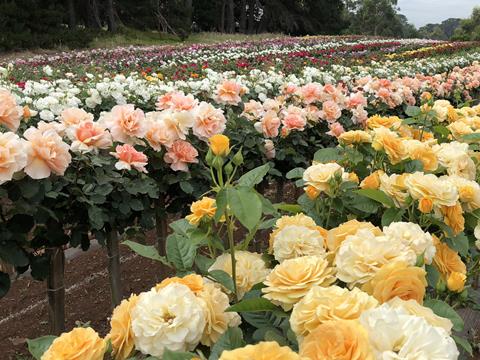 OUR DISPLAY GARDEN
Our display garden showcases over 200 rose varieties in over 2 acres of garden and looks its best over Summer.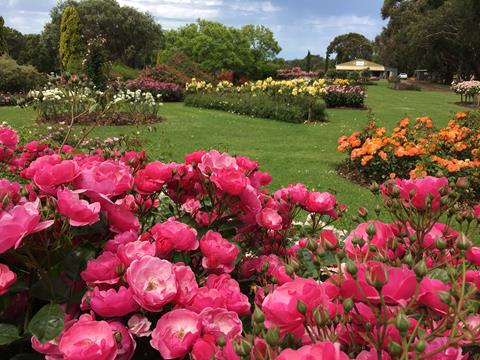 PROPAGATION
Our team of skilled 'budders' have arrived and are hard at work grafting our new stock which will one day be planted in your gardens.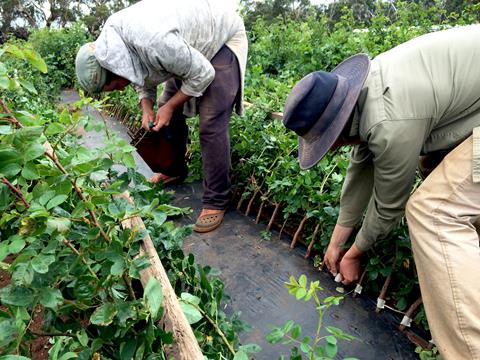 POTTED ROSES
We have also been very busy packing and shipping out potted roses over the last month. We will begin re-sending potted roses again in the New Year.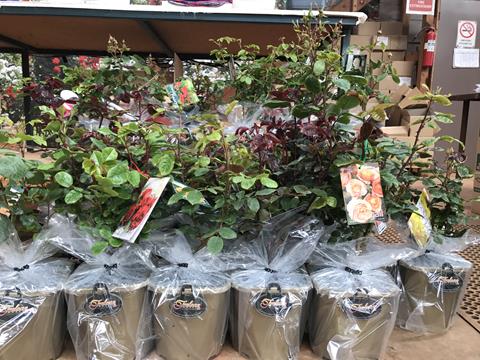 Remember, we are here to help! If you ever have any questions about your roses, please contact our friendly staff for assistance.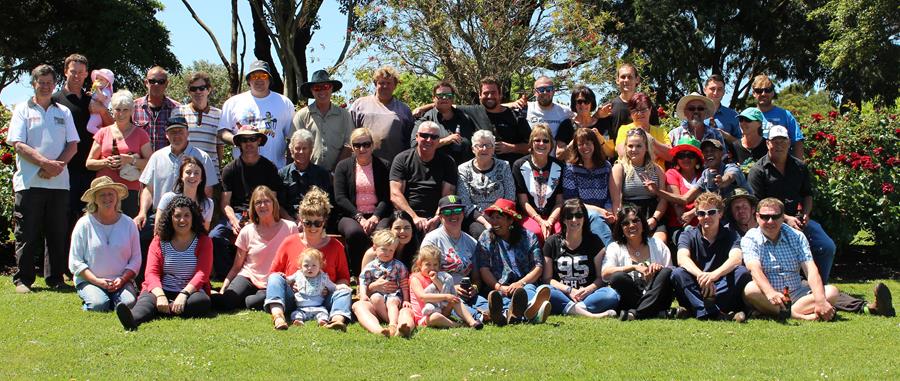 From all of the staff at Treloar Roses, we wish you all a very happy holiday season!