Laguna - Climbing (C)

Climbing Rose
(KORadigel) -  It's got it all... Disease resistance, intense fragrance and an igniting colour. This climber will reach around 2.5m in height and is ideal for training against a wall or where space is limited. Clusters of magenta-pink double blooms cover the plant all season and contrast beautifully with the shiny dark green foliage. Almost completely resistant to black spot and mildew.
Fragrance
If you dream of decorating your bathroom with fresh roses, you should go for 'Laguna'. Well-balanced and captivating this rose has a sweet scent, a passionate combination of fresh lemon, which develops into the flavour of ripe flowers of lemongrass. Fruity litchi comes up on a bed of rose geranium and strong aspects of rose. Earthy notes, like patchouli, give the scent its ripe, full-bodied and classic character.
Maximum fragrance: in the evenings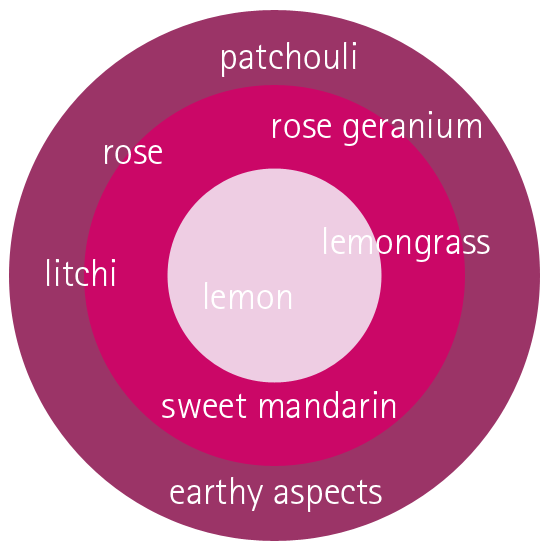 Plant Information
Category
Bush Rose
Breeder
Kordes' Roses
Kordes' Collections
Climbing Max® Collection
Features & Growth Habit
Treloar's Health Rating
4 Star Health Rating
Growth Height (approximate only)
2.5m spread
Flower Colour
Dark Pink
Flower Size
Medium
Rose Type
Climbing Rose
Ideal For
Shaded Areas
Yes
Tropical Climates
Yes
Other
Disclaimer
Every care is taken to provide accurate descriptions and information on each variety. Please note that characteristics will vary depending on the growing conditions. The information provided below may not be completely accurate for your climate or growing conditions.
The colour images and descriptions are to be used as a guide only. Every care is taken to accurately describe growth habits and reproduce the correct colour in images. However, other factors such as Australia's varied climatic conditions, seasons and soil type can affect blooming and rose growth.