First Crush

Floribunda Rose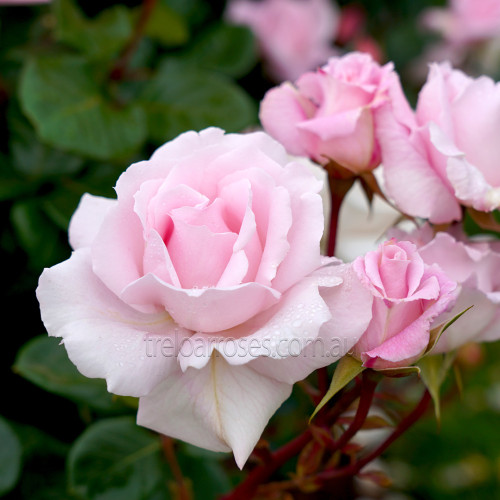 (Kormaccap) - This variety will stand apart with its exceptional fruity fragrance and healthy foliage. The high-centred buds open to nostalgic shaped cups in a delicate pastel pink. A very bushy plant with vigorous growth to an average height of 1m tall x 80 cm wide.
Fragrance
This rose has an exhilarating and distinct perfume with its top notes reminding one of fine champagne and the fresh air after a summer rain. These scents are infused with the fresh scent of lemon verbena. When the bloom is fully open sweet plum notes predominate with lingering notes of ripe apricot. To this wonderful array of scents add a touch of powdery vanilla, heliotrope and young elder flowers that complete the rose fragrance.
Peak Fragrance:  In the afternoon.
Features & Growth Habit
Rose Type
Floribunda Rose
Other