Perfume Passion - 90cm Standard

Hybrid Tea Rose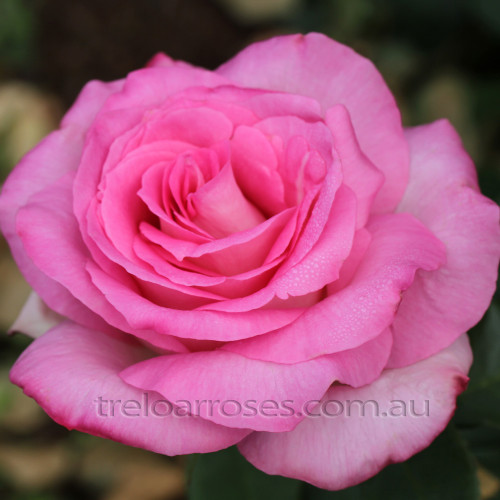 (KORpauvio) - The most celebrated rose of 2012 at the 'National Rose Garden Trials' of Australia: Gold Medal, Best Hybrid Tea, Most Fragrant Rose and Best Rose of Trial.  
A divine combination of health, form and fragrance reveals why this rose has won numerous awards. The beautiful pink blooms are produced in abundance on long, almost thornless stems, and are enhanced by the deliciously strong fragrance that keeps you coming back for more. This disease free Hybrid Tea will grow into a strong bush. A carefree rose that is a must have!
Fragrance
The scent is intense, yet fresh. The top notes of citrus are present even when the bud is just opening. When the flower is fully open the wonderful heart notes of fresh litchi and white peach predominate with the fragrances of pear, plum and peony also present. The earthy base notes of patchouli and fresh myrtle are faint, but complete the scent experience beautifully.
Maximum Fragrance: At noon.
Features & Growth Habit
Rose Type
Hybrid Tea Rose
Colour Description
Pink
Plant Breeders' Rights (PBR)
Protected Variety
Other
Tags
Bloom Colour
pink