Wedding Bells

Hybrid Tea Rose
(Korsteflali) - The large, clear silver pink blooms have classic form, are high centred with a petal count of over 40. Add to this a lovely fragrance and Wedding Bells becomes a stunning addition to our  Eleganza series. The suburb health of this rose is proven by its multple awards at the Adelaide National Rose Trials in 2016, winning Best Hybrid Tea, Most Pest and Disease Tolerant Rose and a Silver Medal. A must for Hybrid Tea lovers.
Fragrance
Like the tolling of a bell the perfume of this rose resonates between two different characteristics. At first there is the classic sweet scent of roses- like an innocent beauty, but in the open flower this scent unfolds into very aromatic, earthy notes of myrrh, patchouli and incense and reveals a very sensual complex character in sharp contrast to the first innocent note of Wedding Bells.
Maximum fragrance: at noon and in the evenings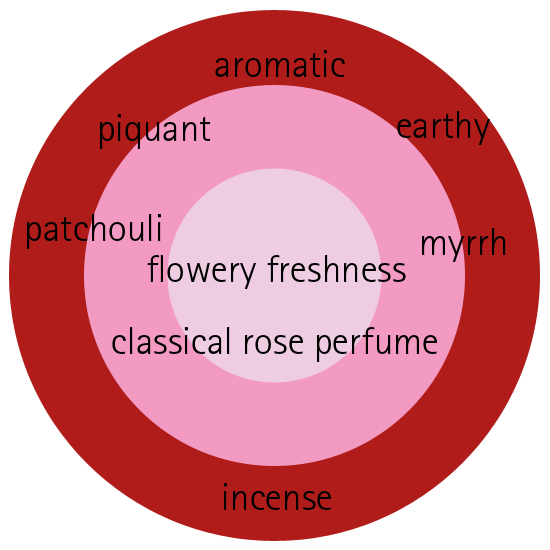 Plant Information
Category
Bush Rose
Breeder
Kordes' Roses
Kordes' Collections
Eleganza® Collection
Awards
Best Hybrid Tea on Trial, Most Pest and Disease Tolerant Rose on Trial and a Silver Medal at the Australian National Rose Trial Awards
Features & Growth Habit
Treloar's Health Rating
5 Star Health Rating
Growth Height (approximate only)
1.5m
Flower Colour
Pink
Rose Type
Hybrid Tea Rose
Ideal For
Tropical Climates
Yes
Other
Disclaimer
Every care is taken to provide accurate descriptions and information on each variety. Please note that characteristics will vary depending on the growing conditions. The information provided below may not be completely accurate for your climate or growing conditions.
The colour images and descriptions are to be used as a guide only. Every care is taken to accurately describe growth habits and reproduce the correct colour in images. However, other factors such as Australia's varied climatic conditions, seasons and soil type can affect blooming and rose growth.