Bare-root rose season is now closed for 2017.
Rose pre-orders for 2018 open in October.
We ship garden products all year round.
Ground Cover Roses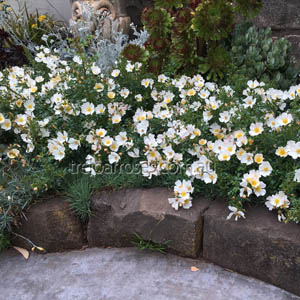 Ground Cover roses are extremely hardy and healthy. Generally, they are easy to grow, withstand reasonably harsh conditions and do not require a great deal of pruning. They are low growing and range from 30cm and 70cm high, with a spreading habit between 80cm and 6m depending on the variety chosen.

They are ideally suited for mass planting and flower with enormous freedom and continuity.

Plant approximately 60cm to 1m apart - depending on the spread of the variety.
---
Showing 1 to 19 of 19 (1 Pages)