Summer Romance

Floribunda Rose
(Kortekcho) - Magnificent mid pink, fully double and quartered blooms adorn an upright floribunda to around 80cm tall. Emitting a captivating scent of spicy apples and a hint of liquorice on a bush with dark green dense foliage. A worthy ADR winner with the famous Kordes health. An exquisite addition to the
Parfuma®
Collection.
Fragrance:
Those who are friends with the typical liquorice-like note of anise which is presented by some roses, will love this type. It combines intensely but not importunately this spicy note with the basic body of a classic rose scent. The connecting element is a smooth and soft flavor of fresh apple in the core note. The spicy aspect dominates mainly the fresh flower and makes room for the fruity character the more the flower opens. The fresh and tender rose impression underlines the fruity heart of the scent until the last moment.
Maximum fragrance:
at noon, in the evening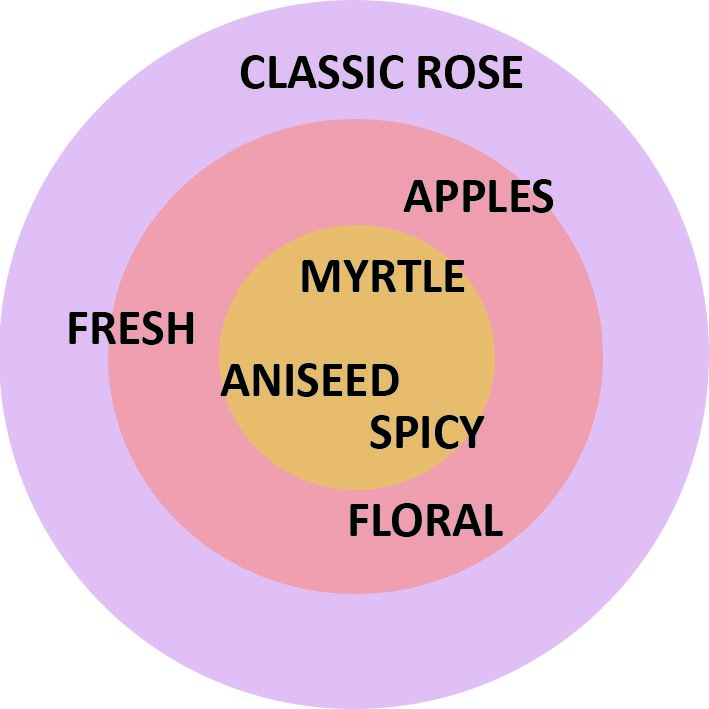 Plant Information
Category
Bush Rose
Breeder
Kordes' Roses
Kordes' Collections
Parfuma® Collection
Features & Growth Habit
Treloar's Health Rating
5 Star Health Rating
Growth Height (approximate only)
80cm
Flower Colour
Pink
Flower Size
Medium
Fragrance
Strong
Rose Type
Floribunda Rose
Ideal For
Borders & Hedges
Yes
Planting In Pots
Yes
Tropical Climates
Yes
Other
Disclaimer
Every care is taken to provide accurate descriptions and information on each variety. Please note that characteristics will vary depending on the growing conditions. The information provided below may not be completely accurate for your climate or growing conditions.
Plant Breeders' Rights (PBR)
Protected Variety
The colour images and descriptions are to be used as a guide only. Every care is taken to accurately describe growth habits and reproduce the correct colour in images. However, other factors such as Australia's varied climatic conditions, seasons and soil type can affect blooming and rose growth.