Summer Of Love

Hybrid Tea Rose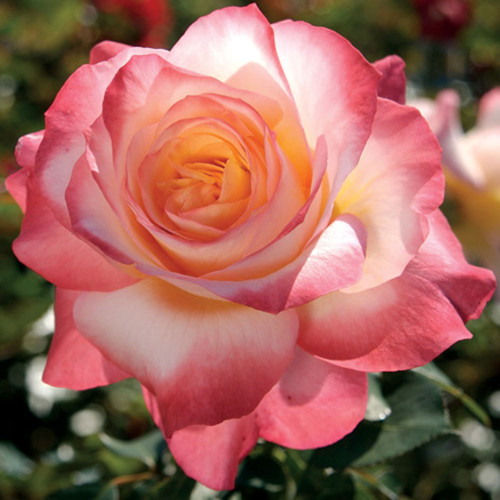 (Jacemini) - A play of white, yellow and coral colours slowly spiral open from a high centre on this magnificent bloom. This beautful rose delight the senses with its pleasant spicy fragrance and colour. Upright growth to around 1.7m.
Plant Information
Category
Bush Rose
Features & Growth Habit
Growth Height (approximate only)
1.7m
Flower Colour
Cream with pink trim
Flower Size
Large
Rose Type
Hybrid Tea Rose
Other
Disclaimer
Every care is taken to provide accurate descriptions and information on each variety. Please note that characteristics will vary depending on the growing conditions. The information provided below may not be completely accurate for your climate or growing conditions.
The colour images and descriptions are to be used as a guide only. Every care is taken to accurately describe growth habits and reproduce the correct colour in images. However, other factors such as Australia's varied climatic conditions, seasons and soil type can affect blooming and rose growth.