Get Dirty with Milton 'Pruning Special' DVD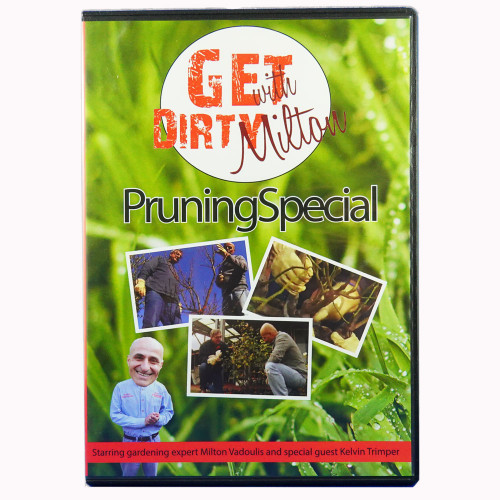 Turn your self into a MASTER PRUNER with this comprehensive pruning DVD!
A fantastic 'Pruning Special' starring gardening expert Milton Vadoulis with special guest, the President of the World Ferderation of Rose Societies and Adelaide resident - Kelvin Trimper.  Join Milton on a journey through Kelvin's beautiful garden, to prune bushes, pillar, climbing and landscape roses. The pair also show you how to prune fruit trees, grape vines (both rod and spur) along with tips on what to use to get the best results!