Jane McGrath

Floribunda Rose
(Rockliz) - This attractive, quartered Old English style floribunda is Australian bred for Australian conditions by breeders Ron & Barbara Inverarity. The lightly scented small blooms are produced in clusters on slightly arching canes and last well in the vase. Trials have proven its hardiness in drought conditions, along with a total resistance to black spot. Great for pots or mass planting with growth to 1m x 80cm, although spreading in warmer climates.
A $1.00 donation from the sale of each plant will be made to the McGrath Foundation. This money raised goes towards helping the Foundation's important work which includes placing breast care nurses in rural and regional Australia. Jane had seen this rose and was looking forward to it being released in her name before she passed away in June 2008. McGrath Foundation
Please note this plant can sometimes be used as a ground cover in the hotter states.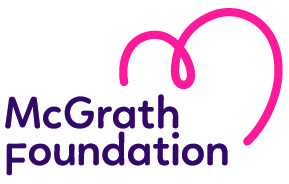 Features & Growth Habit
Rose Type
Floribunda Rose
Colour Description
Soft Pink
Plant Breeders' Rights (PBR)
Protected Variety
Other
Tags
Bloom Colour
light pink