Gallipoli Centenary Rose

Modern Shrub Rose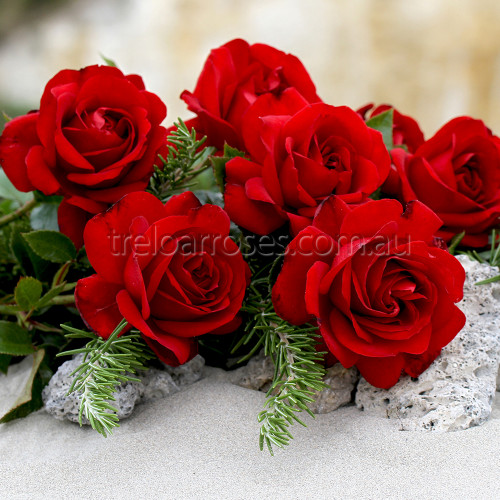 (Kortutu) - This stunning rose was carefully selected to commemorate one of the most significant moments in Australia's history, the Gallipoli Centenary in 2015. It is bred by world renowned rose breeders, Kordes of Germany and has the exceptional health and disease tolerance that they are famous for. The dense bush grows to approx. 1.5m tall. The large, elegant, deep red blooms, produced adoringly in clusters or singly, show why this rose has been awarded gold overseas, along with 'Best Shrub' and 'Bronze Medal' here at the National Rose Trial Garden in Australia.
Treloar Roses will proudly donate $1.00 from the sale of each rose to the ANZAC Day Commemoration Commitee Qld Inc (ADCC) to help fund education to Australian school children & war veteran related projects. For further information on ADCC, please click here.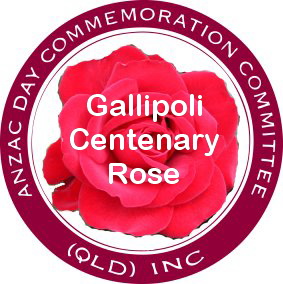 Plant Information
Category
Bush Rose
Breeder
Kordes' Roses
Affiliated Charity
ANZAC Day Commemoration Commitee Qld Inc
Features & Growth Habit
Treloar's Health Rating
4 Star Health Rating
Growth Height (approximate only)
1.5m
Flower Colour
Red
Flower Size
Large
Rose Type
Modern Shrub Rose
Ideal For
Borders & Hedges
Yes
Hot & Dry Climates
Yes
Tropical Climates
Yes
Other
Disclaimer
Every care is taken to provide accurate descriptions and information on each variety. Please note that characteristics will vary depending on the growing conditions. The information provided below may not be completely accurate for your climate or growing conditions.
Plant Breeders' Rights (PBR)
Protected Variety
The colour images and descriptions are to be used as a guide only. Every care is taken to accurately describe growth habits and reproduce the correct colour in images. However, other factors such as Australia's varied climatic conditions, seasons and soil type can affect blooming and rose growth.